About the Iona Institute
The Iona Institute promotes the place of marriage and religion in society. We defend the continued existence of publicly-funded denominational schools. We also promote freedom of conscience and religion.
The Iona Institute is headed by religious and social affairs commentator, David Quinn.
Latest News

A Labour TD has admitted that abortion is not a treatment for suicidal ideation or suicidal intent. Speaking on Tuesday during the Health Committee's hearings on the Bill, Ciara Conway, the Deputy Chair of the committee said that everyone was agreed that abortion was not a treatment for suicide.
Read more »

A former Government advisor has slammed Senator John Crown for an "illiberal and sectarian" article in last weekend's Sunday Independent. Writing in the Irish Catholic, Gerry Howlin accused Senator Crown, who suggested that those who opposed to the Government's abortion legislation should be required to take an oath of allegiance to the Constitution, of displaying "astonishing ignorance".
Read more »
More News Articles
The Iona Blog

Some of our Catholic politicians who are preparing to vote in favour of abortion are trying to square their consciences by pulling what amounts to the 'John F Kennedy defence'. That is, they are trying to separate their consciences from the faith because they think this is what Kennedy did, even though it's not, in fact, what he did.
Read more »
More blogs
Recent and Upcoming Events
The Iona Institute is co-sponsoring a major conference to coincide with Ireland's presidency of the European Union. It takes place on May 10, with a 'curtain-raiser' event on May 9. The conference will look at the many crises currently facing Europe, whether economic, political, social, religious or environmental. It will look at Christian responses to each of these challenges.
The topic of our next conference will be 'What we owe Christianity'. It will look at the Christian contribution to human rights, politics and how it helped shape Ireland for the better.
More Events

More Blogs

More News Articles

Latest Video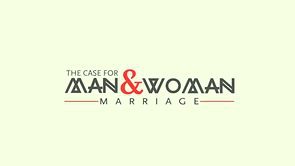 Our new video explains the case for man/woman marriage
Our new video sets out the case for man/woman marriage and how marriage as presently defined is our most vital and child-centred social institution.
View Video