When:
25th June 2019 @ 7:30 pm – 9:00 pm
2019-06-25T19:30:00+01:00
2019-06-25T21:00:00+01:00
Where:
University Church
St. Stephen's Green
Contact:
Iona Institute
01 6619204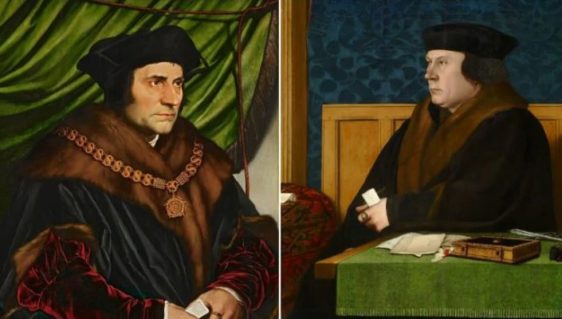 Our next talk which will be delivered by Professor Richard Rex of Cambridge University. He will speak on the topic, 'The Two Thomases'.
It will be hosted by The Iona Institute and the Notre Dame-Newman Centre for Faith and Reason
Even today, Thomas More and Thomas Cromwell are hugely important historical figures who remain relevant and controversial because they are two of the emblematic figures of English history.
They are often set in opposition to each other. More is the defender of the Catholic Church in England, and Cromwell its avowed opponent. Robert Bolt's 'A Man for All Seasons' cast More as a liberal hero of freedom of conscience and Cromwell as the ruthless agent of State pragmatism. Hilary Mantel's 'Wolf Hall' has reversed those polarities for a new age, with Cromwell now the apostle of humanist tolerance and More the hate-filled prophet of religious fanaticism.
Professor Rex will discuss these two figures and to show how, even today, they are used or misused to model conflicting approaches to religion and society, and to reflect the changing concerns and priorities of our times.
Richard Rex is Professor of Reformation History at the University of Cambridge, where he is also Polkinghorne Fellow in Theology and Religious Studies at Queens' College. His latest book, The Making of Martin Luther (Princeton, 2017), is soon to be reissued in paperback.
If you would like to attend please email: info@ionainstitute.ie or phone 01 6619 204.
Refreshments will be served after the talk.