When:
21st January 2019 @ 8:00 pm – 9:30 pm
2019-01-21T20:00:00+00:00
2019-01-21T21:30:00+00:00
Where:
University church
87 St Stephen's Green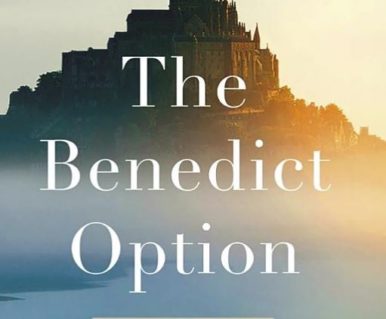 We are very pleased to invite you to our next talk which will be delivered by one of America's leading Christian writers today, Rod Dreher, author of The Benedict Option, described by New York Times columnist, David Brooks, as 'the most discussed and most important religious book of the decade'.
'The Benedict Option' examines the current highly secular and individualistic nature of US society and how Christians might best respond to this. What he has to say is equally applicable to other Western countries, including Ireland.
Rod's thesis is that we must become better at forming self-consciously Christian communities that have a better chance of saving Christians from being absorbed into an increasingly hostile surrounding culture.
Rod  is a senior editor and blogger at The American Conservative and author of several books, including How Dante Can Save Your Life. He has written about religion, politics, film, and culture in such publications as The Wall Street Journal and the Los Angeles Times, and other publications. He was chief film critic for the New York Post. His commentaries have been broadcast on National Public Radio's All Things Considered, and he has appeared on CNN, Fox News, MSNBC, Court TV, and other television networks.
If you would like to attend please email: info@ionainstitute.ie or phone 01 6619 204. (This gives us an idea of how many to cater for on the night).
Refreshments will be served after the talk.