Recently the Court of Appeals (the CA) in Britain found against civil registrar, Lilian Ladele, who refused to officiate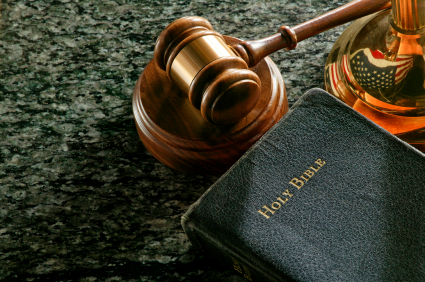 at a same-sex civil union ceremony on religious grounds. The case is now going to a higher court.
But in its decision the CA did give some credence to the overall argument in favour of religious freedom and conscientious objection. It quoted a very liberal South African judge on the subject. The judge, who sits on the Constitutional Court of South Africa, says that religious believers cannot be given carte blanche to act according to conscience regardless of the law.
Justice Minister Dermot Ahern would agree with that bit, and so do we for that matter. Of course there can't be carte blanche.
But the judgement then says that the State, "wherever reasonably possible", should "seek to avoid putting believers to extremely painful and intensely burdensome choices of either being true to their faith or else respectful of the law."'
So while there can't be carte blanche, nonetheless, the State must make allowance for religious belief in framing its laws. The Civil Partnership Bill makes no such allowance indicating that on this point at least, Minister Ahern is to the left of a very liberal member of a liberal court.
Here is what Justice Sachs had to say in giving the judgment in Christian Education South Africa v Minister of Education (2000) Case CCT 4/00, paragraph 35:
"The underlying problem in any open and democratic society based on human dignity, equality and freedom in which conscientious and religious freedom has to be regarded with appropriate seriousness, is how far such democracy can and must go in allowing members of religious communities to define for themselves which laws they will obey and which not. Such a society can cohere only if all its participants accept that certain basic norms and standards are binding. Accordingly, believers cannot claim an automatic right to be exempted by their beliefs from the laws of the land. At the same time, the state should, wherever reasonably possible, seek to avoid putting believers to extremely painful and intensely burdensome choices of either being true to their faith or else respectful of the law."'