Two national reports on abortion, one from the Netherlands [1] and one from England and Wales [2], have confirmed that abortion rates do not decline with more liberal laws, as the pro-choice incorrectly repeated during the referendum campaign.
The recently published official report from the Netherlands [1], which refers to the year 2018, shows that both the number of abortions per women aged 15-44 (abortion rate) and per pregnancy (abortion ratio) are at their highest historical peak.
In 2018, in the Netherlands there were 8.8 abortions per 1,000 women aged 15-44, which is equivalent to 164 per 1,000 pregnancies.
During the debates before the referendum, the Netherlands were often presented as an inspiring model because of their long tradition in teaching sexual education and offering access to contraception. (In fact, sex education is done in various ways in the Netherlands and it is by no means all liberal in character). One of the experts told the Joint Oireachtas Committee that the Netherlands is one of the countries were "abortion rates have fallen [3]".
But, as the graphics show, both the abortion rate and the abortion ratio have increased with time, and they are now at their top levels. They have, in fact, doubled since 1990.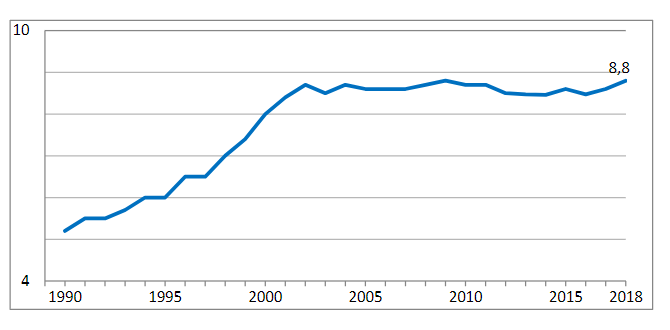 [4]
(Abortions per 1,000 of women aged 15-44 in the Netherlands)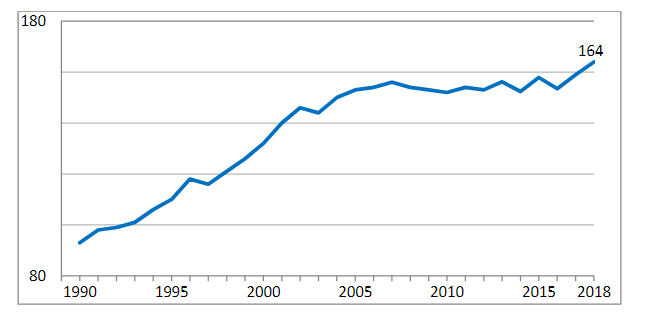 [5]
(Abortions per 1,000 pregnancies in the Netherlands)
This week the UK Office for National Statistics presented the 2018 conceptions data for England and Wales [6].
The report claims that "the percentage of conceptions leading to a legal abortion among all women resident in England and Wales increased from 22.7% in 2017 to 24.0% in 2018, the highest percentage since records began in 1990." This is despite the fact that the conception rate among teenagers has continuously declined in the last 20 years and it is now at its lowest level (partially due to teenagers spending far more time at home, socialising online [7]).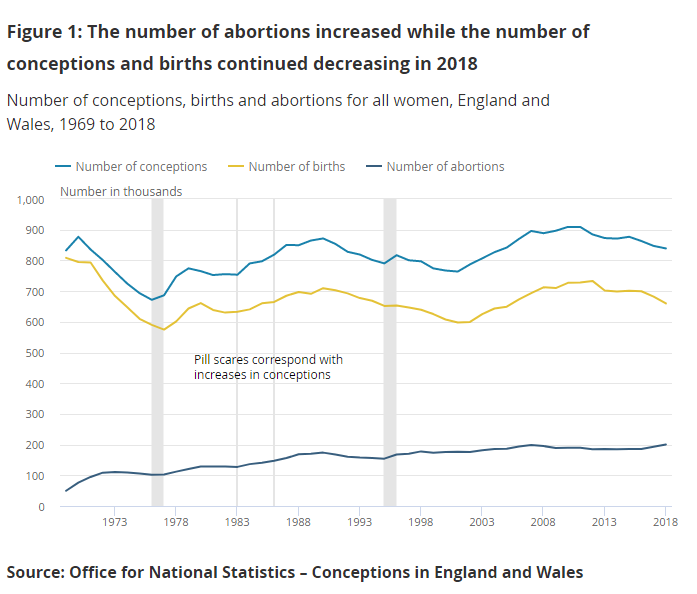 [8]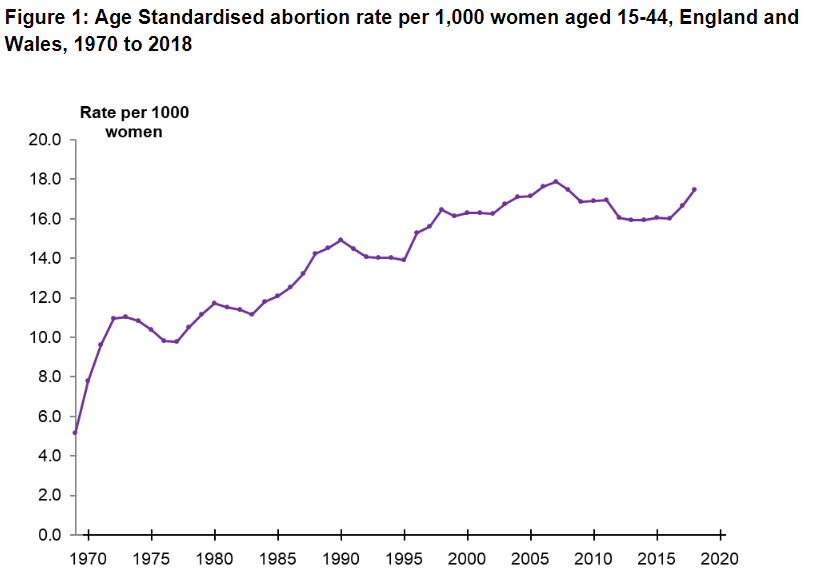 [9]
(Source: UK Department of Health and Social Care [10])
During the referendum campaign the pro-life side often said that in England 1 in 5 babies are aborted, meaning there is one abortion for every five recorded pregnancies. Unfortunately, after only two years the figure is now almost 1 in 4, which means that there is one abortion for every 3 live births.
Dr Peter Boylan told the Joint Oireachtas Committee that "all the evidence is that the rate of termination comes down once more liberalised legislation is introduced for all of the obvious reasons [11]."
It would be interesting to know what those "obvious reasons" are but, in any case, the two recent official reports have just proved the opposite of what Dr Boylan and other experts said.