Thanks mainly to Covid-19, Ireland saw a huge drop in the number of births in the second quarter of this year compared with the same period last year. At 14.6pc, it was the second biggest fall in Europe, and would have been even worse were it not for the number of non-Irish nationals having babies here. We are headed for a demographic cliff.
Vital statistics [1] for the second quarter of 2021 released by the CSO last week show that 11,551 babies were born from April to June this year, whereas in the same period in 2020 there were 13,527 births. That is a drop of 1,976, the equivalent of -14.6 pc. An enormous reduction. The fertility rate is now well below replacement level.
Those born in the second quarter of this year were conceived in third quarter of last year, that is, between July and September when the air was still thick with fear of Covid.
If we compare births for the first quarter of this year with the first quarter of last year (before the pandemic got a grip on the country), there was a fall of 3.3pc, not too out of line with trend for the last few years. But as Covid got a grip, conceptions, and then births, nosedived.
With the exception of Moldova, Ireland has had the highest drop in Europe in 2021 so far.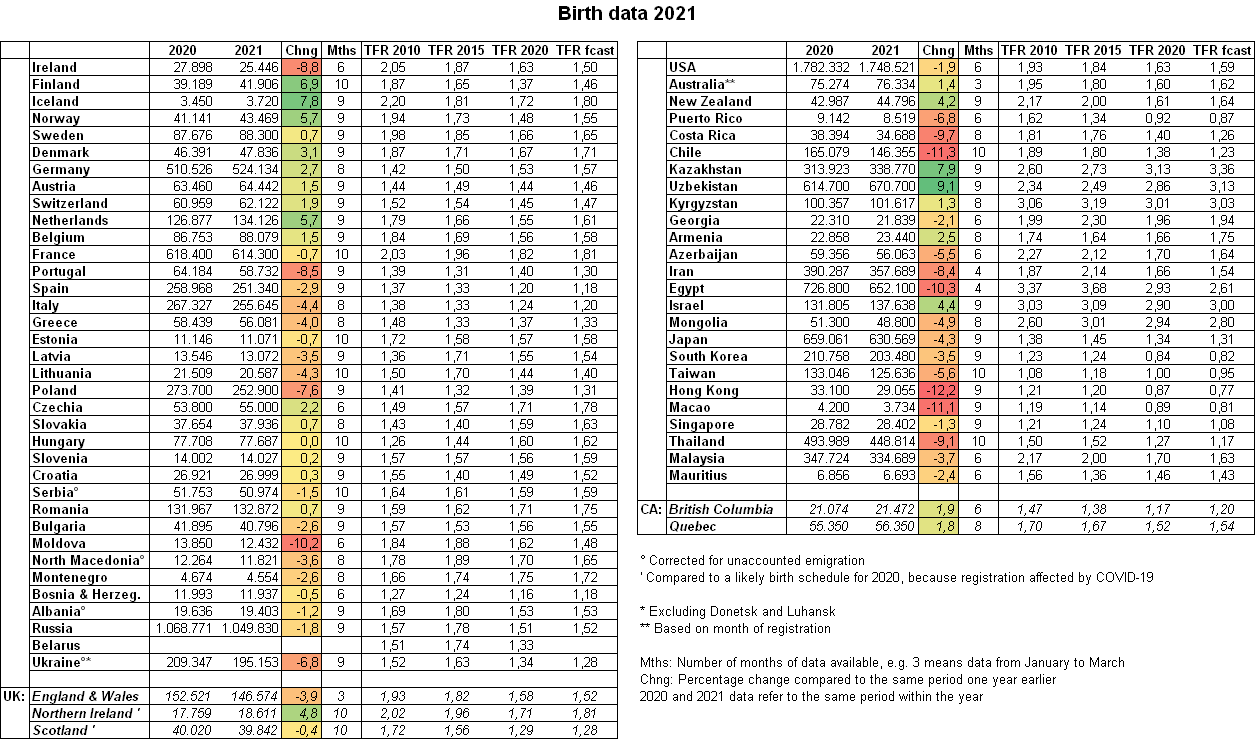 [2]
Not surprisingly, the number of marriages plunged as well.
Some 2,558 weddings took place in the second quarter of 2021 in Ireland. About half (50.8pc) compared to 2019.
The Irish birth rate in quarter 2 of 2021 was the lowest ever recorded: 9.2 per thousand population, equivalent to a total fertility rate (average number of children a woman would have in her life) of 1.4. No doubt this will recover somewhat, but even before the pandemic the TFR has dropped well below replacement levels. In 2019, it was 1.7.
It is worth noting that In April-June last year, 77.5pc of babies were born to women with an Irish nationality. Non-Irish nationals represent 12.9pc of the total population, but accounted for 22.5pc of births. They are having more children per head than the Irish.
Our low fertility rate should be a cause of national debate, but mysteriously is not, despite its dire, long-term consequences.