About the Iona Institute
The Iona Institute promotes the place of marriage and religion in society. Our starting point in debates about the family is that all children deserve the love of their own mother and father whenever possible. We believe in publicly-funded denominational schools. We also promote freedom of conscience and religion.
The Iona Institute is headed by religious and social affairs commentator, David Quinn.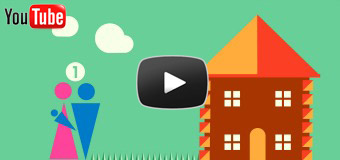 Latest News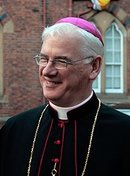 A Catholic bishop in Northern Ireland has criticised laws which enforce "prejudice and discrimination" against people of faith. Speaking before legislators at the North's Assembly earlier this week ahead of the introduction of a proposed Freedom of Conscience Bill, Bishop Noel Treanor of the Diocese of Down and Connor said that current laws, such as equality legislation which omits a conscience clause, requires people of faith to act against their consciences in ways that simply would not be tolerated by other sectors of society.
Read more »

"The media is the main driver for abortion in Ireland," a leading pro-life advocacy group has stated. As it prepares to roll out a major information campaign on what it sees as the media's pro-abortion agenda, the Pro Life Campaign (PLC) has accused the national media of "blatant" bias on the issue.
Read more »
More News Articles
The Iona Blog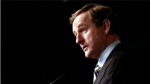 Let's forget for a moment about the upcoming referendum on same-sex marriage and consider instead the disastrous attitude of our Government and opposition parties towards marriage overall. Taoiseach Enda Kenny summed it up very well last week when he reduced what marriage is all about to two words, "I do".
Read more »
More blogs
Recent and Upcoming Events
Our most recent event dealt with the topic 'Church of Mercy or Church of Standards?' At present there is a debate in the Catholic Church about the meaning of mercy. This has been prompted by the emphasis Pope Francis has been placing on mercy, and also by prominence of the topic in the lead-up to the Synod on the Family in Rome.
Our next talk will be delivered by the Catholic bishop of Limerick, Dr Brendan Leahy. His topic will be 'The Meaning of Religious Freedom'. This talk is particularly topical in view of the pressures on religious organisations such as schools and hospitals to conform to values that are often alien to Christianity.
More Events

More Blogs

More News Articles

Latest Video
Aggressive Secularism: lessons from Scotland

Aggressive Secularism: lessons from Scotland

Professor Tom Gallagher discusses aggressive secularism in Scotland and asks whether where are lessons for Ireland in the Scottish experience.
View Video