About the Iona Institute
The Iona Institute promotes the place of marriage and religion in society. Our starting point in debates about the family is that all children deserve the love of their own mother and father whenever possible. We believe in publicly-funded denominational schools. We also promote freedom of conscience and religion.
The Iona Institute is headed by religious and social affairs commentator, David Quinn.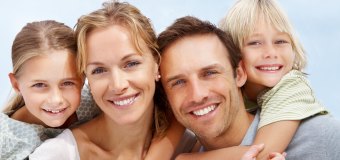 Latest News

A Dutch euthanasia clinic is being investigated for ending a woman's life because she did not want to live in a nursing home, with the euthanasia monitoring committee saying that the clinic did not observe the formal guidelines. Prosecutors in the Netherlands are currently deciding whether to proceed with a case against the Levenseindekliniek (End of Life Clinic). There have as yet been no prosecutions for violating the guidelines on euthanasia since it was legalised in 2002.
Read more »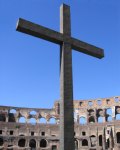 Ultra-militants from the group calling itself the Islamic State (IS) have launched "a systematic campaign of ethnic cleansing" in Northern Iraq, according to a new report from Amnesty International. The report, collating evidence gathered over the last few months as IS expanded its influence in the region, says that the militants have been carrying out war crimes including mass killings and abductions against religious minorities including Christians and Yezidis.
Read more »
More News Articles
The Iona Blog

Dawkins was at it again recently. He claimed that Ireland is civilised in all but one aspect: its abortion laws. He then added that it's "moral" to abort a baby with Down's Syndrome. As Dawkins has greyed, his pronouncements have gotten more off the wall. And I thought wisdom increased with age…
Read more »
More blogs
Recent and Upcoming Events
Our next talk will be delivered by the Catholic bishop of Limerick, Dr Brendan Leahy. His topic will be 'The Meaning of Religious Freedom'. This talk is particularly topical in view of the pressures on religious organisations such as schools and hospitals to conform to values that are often alien to Christianity.
In Ireland there is a concerted move to banish religion from the public square. In Scotland, something very similar is taking place and if anything is further advanced than here. Professor Tom Gallagher will outline the lesson for Ireland from Scotland
More Events

More Blogs

More News Articles

Latest Video
Aggressive Secularism: lessons from Scotland

Aggressive Secularism: lessons from Scotland

Professor Tom Gallagher discusses aggressive secularism in Scotland and asks whether where are lessons for Ireland in the Scottish experience.
View Video