About the Iona Institute
The Iona Institute promotes the place of marriage and religion in society. Our starting point in debates about the family is that all children deserve the love of their own mother and father whenever possible. We believe in publicly-funded denominational schools. We also promote freedom of conscience and religion.
The Iona Institute is headed by religious and social affairs commentator, David Quinn.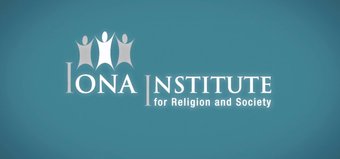 Latest News

The Court of Cassation, France's highest court of civil and criminal law, has ruled that same-sex couples can jointly adopt the biological children of one of the partners, even when they are conceived abroad through sperm donation. The court held that both partners should have joint parental rights to a child conceived through IVF "since the legal requirements for adoption are met and it is in the interest of the child."
Read more »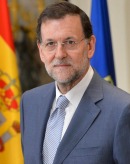 Mariano Rajoy, the Spanish Prime Minister, has scrapped a planned move to tighten Spain's abortion laws, abandoning a much-repeated campaign promise. Spain's Minister for Justice, Alberto Ruiz Gallardon, the proposal's main proponent, resigned from politics after hearing about Mr Rajoy's reversal. "I believe it is my duty to resign with humility, recognising that I have not been able to turn the reversal law into law," Gallardon said, according to InfoCatolica.
Read more »
More News Articles
The Iona Blog

The Synod on the Family, convened by Pope Francis, begins in Rome this coming weekend. The Synod will look at the totality of the Church's teaching on marriage and the family, the challenges facing the family in various parts of the world, and what the Church can do to help families and better communicate its teachings on this vital matter. An open letter on the state of the family, signed by marriage experts and marriage advocates all over the world, has been sent to the members of the Synod.
Read more »
More blogs
Recent and Upcoming Events
Our next talk will be delivered by the Catholic bishop of Limerick, Dr Brendan Leahy. His topic will be 'The Meaning of Religious Freedom'. This talk is particularly topical in view of the pressures on religious organisations such as schools and hospitals to conform to values that are often alien to Christianity.
In Ireland there is a concerted move to banish religion from the public square. In Scotland, something very similar is taking place and if anything is further advanced than here. Professor Tom Gallagher will outline the lesson for Ireland from Scotland
More Events

More Blogs

More News Articles

Latest Video
Aggressive Secularism: lessons from Scotland

Aggressive Secularism: lessons from Scotland

Professor Tom Gallagher discusses aggressive secularism in Scotland and asks whether where are lessons for Ireland in the Scottish experience.
View Video